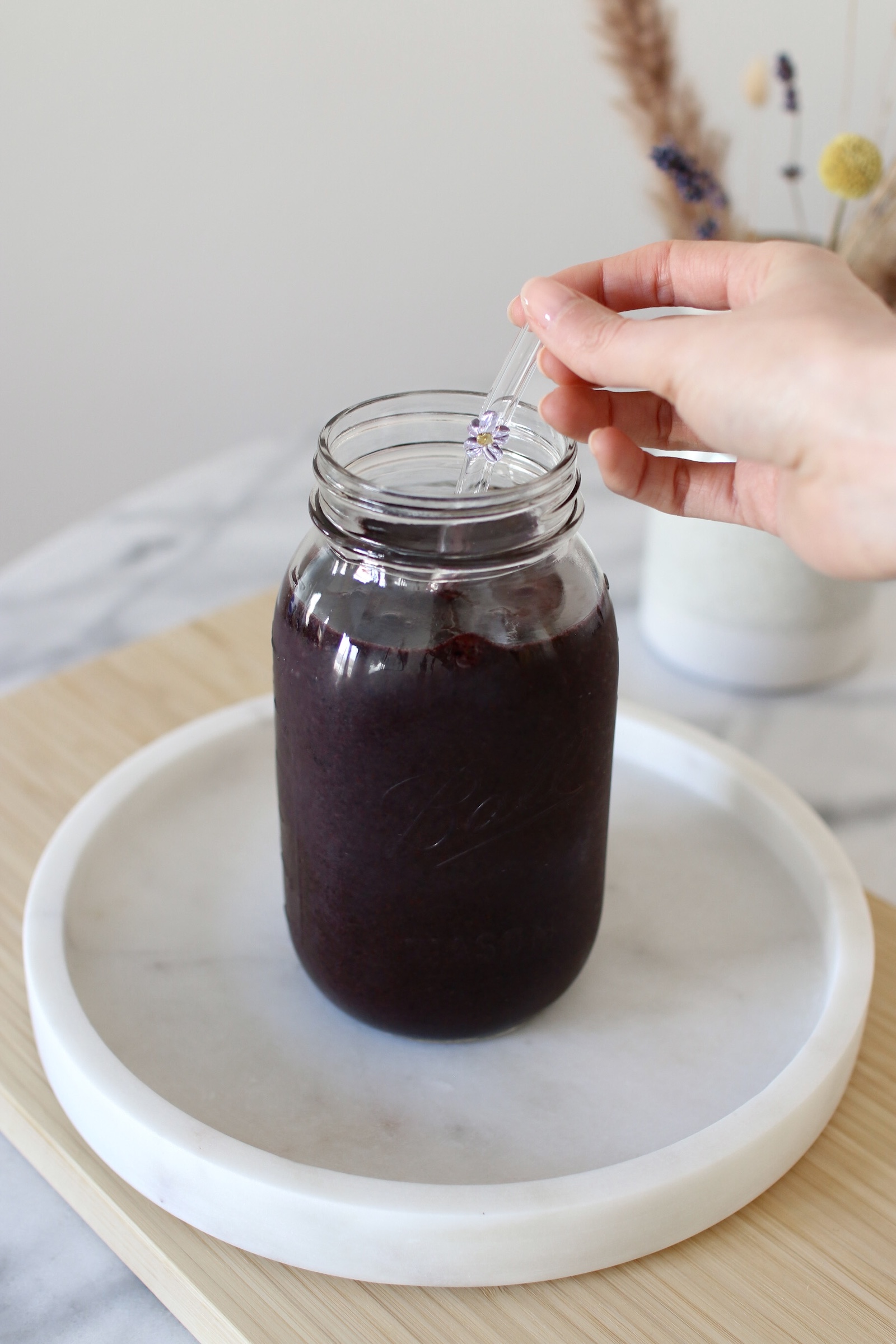 I have been following the Medical Medium protocols for a long time now and the Heavy Metal Detox Smoothie has to be the star of the show for me. I remember the first time I had it, I could feel a tingling sensation going through my body. That's when I realised just how powerful and healing this smoothie is. I like to think of it as a magic potion from Harry Potter.
I'm having this smoothie at least 4 times a week to draw out toxic heavy metals from my body and what can I say, it works like a dream. I'm feeling the best I have ever felt so I want to share more of the recipes and protocols I'm following. Naturally, this recipe has to be the first one I publish on this blog. If you want to read more about the healing benefits of each ingredient I highly recommend reading the Medical Medium books or check out his website.
How to make the heavy metal detox smoothie
For this smoothie recipe you only need seven magical ingredients: Wild blueberries, bananas, orange, spirulina, barley grass juice powder, atlantic dulse and coriander. And a splash of water if you like your smoothies more liquidly. Once you have prepared and measured out the ingredients, simply blend them until you have a creamy smoothie. Check out the notes below if you have trouble getting hold of any of these ingredients. The bananas, orange and wild blueberries add a natural sweetness and make this smoothie super fruity and tasty. Serve your drink immediately and enjoy its healing benefits.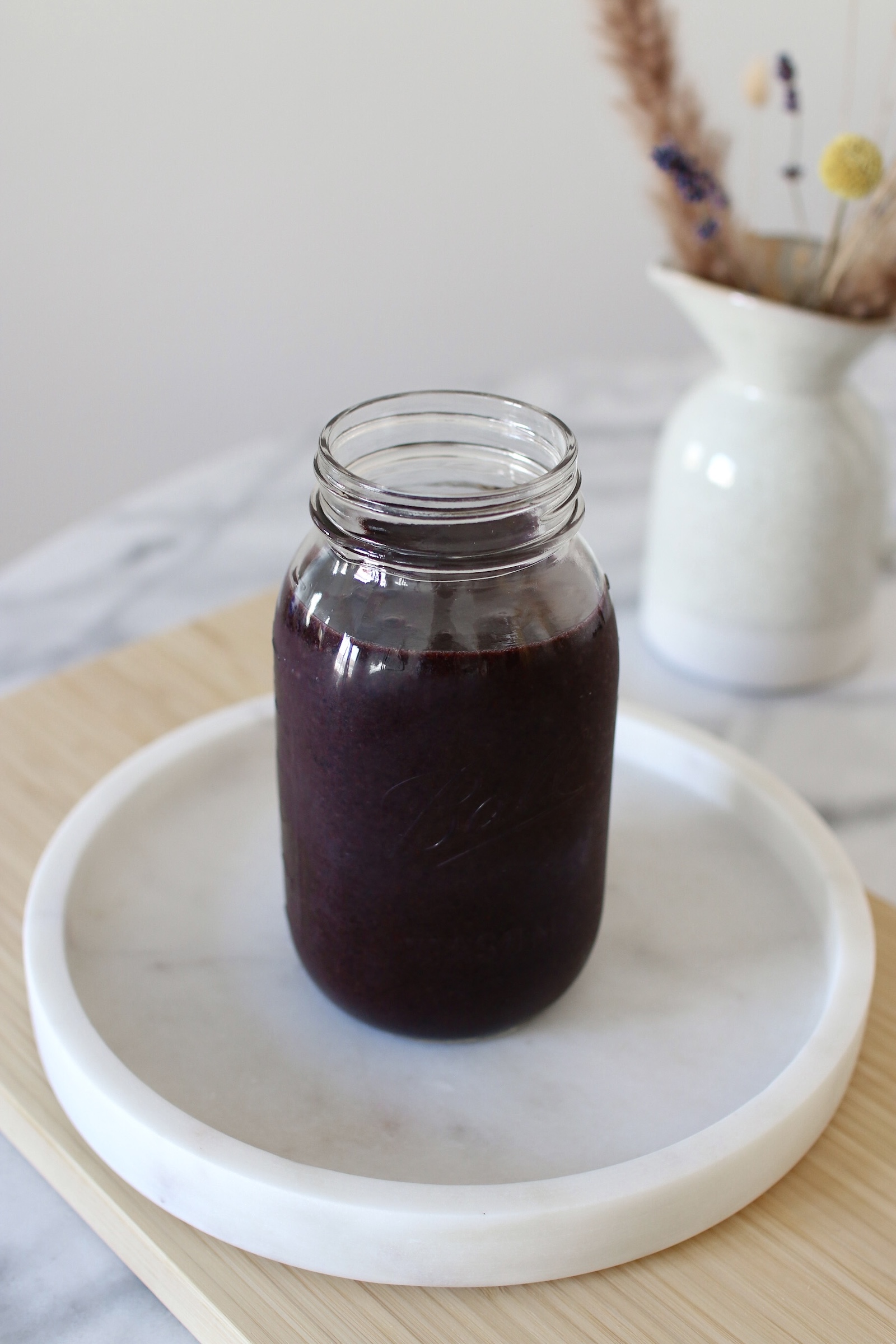 This Heavy Metal Detox Smoothie recipe is:
Vegan
Dairy-free
Gluten-free
Healthy
Quick and easy to make
Refreshing
Healing
Refined sugar-free
Contains no preservatives
Fat-free
Creamy
Fruity
Draws out toxic heavy metals from the body!
More vegan smoothie recipes to try: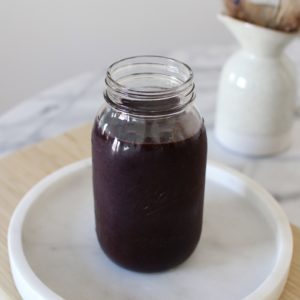 Heavy Metal Detox Smoothie
This delicious heavy metal detox smoothie draws out toxic heavy metals from the body, such as mercury, lead, aluminum, copper, cadmium, and nickel. The healing benefits of this smoothie are truly unmatched. Enjoy this smoothie daily to help safely and effectively remove heavy metals out of your brain and body.
Ingredients
300

g

frozen wild blueberries

2

bananas

1

orange

15

g

coriander

1

tsp

spirulina

from Vimergy

1

tsp

barley grass juice powder

from Vimergy

1

tsp

atlantic dulse

100

ml

water

optional
Instructions
Simply put all ingredients in a blender and blend until well combined and creamy. Add a little bit of water if needed.
Notes
Wild Blueberries: If you can't find frozen wild blueberries you can also use 60 ml wild blueberry juice or 2 tbsp pure wild blueberry powder from Vimergy.
Spirulina & Barley Grass Juice Powder: I recommend getting both powders from Vimergy also. If you're based in Europe, you can order them here.
Atlantic Dulse: If you can't find this ingredient in your local supermarkets you can order it online. This is the Atlantic Dulse Powder I use. You can also get the tincture from Vimergy.