Discover the magic of Tulum
It's hard to not fall in love with the magic of Tulum. The Caribbean coast is famous for its picture-perfect sandy beaches and warm, turquoise water with the tropical jungle right in between. Tulum is very different to your usual beach destinations. I heard someone call it a spiritual and bohemian adult's playground and I actually couldn't agree more. If you're the kind of person who likes to have a little adventure along the way, Tulum might just be the right travel destination for you. Are you planning a getaway to the jewel of Mexico's Riviera Maya? I compiled some of my favourite activities and experiences for your first visit.
Budget Friendly
Tulum is located about two hours south of Cancun and it is fairly easy to get there by taxi or bus. I recommend staying in downtown Tulum if you're on a budget. It is not only cheaper but you also get to experience the town more like a local. I spent a little over two weeks there and it was just the right amount of time to discover everything Tulum has to offer. I booked a stay at this beautiful one bedroom apartment I found on Airbnb. The area felt extremely safe and it was also quite central. I even had access to a private pool and the host was very accommodating and friendly.
I'd also recommend renting a bike so you can easily get around. I was lucky because my host offered a bike rental service but there are many different places where you can rent one for approximately 3€ per day. I really enjoyed my bike rides to the beach although I would highly recommend going early in the morning when the heat is more bearable.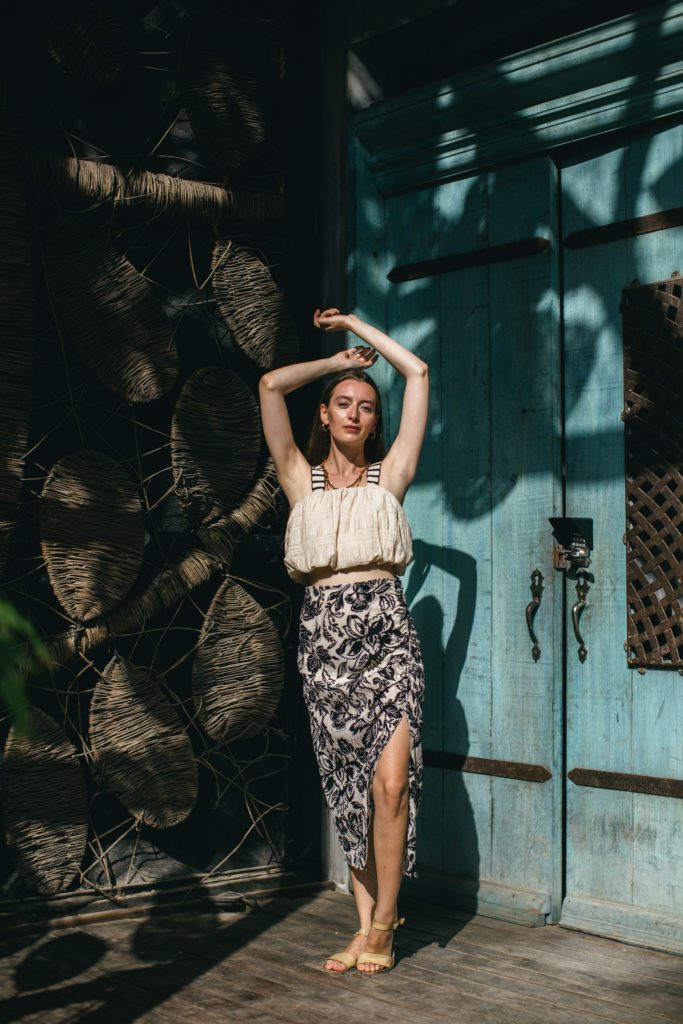 Luxury Stays
There are a number of luxurious boutique hotels in Tulum, especially around the Tulum beach area. Daily yoga sessions at the beach and the most beautiful boho chic tree house rooms overlooking the jungle and the beach – Sounds good to you? If you're looking for a more relaxed, all-inclusive vacation I would definitely recommend checking out these stunning hotels:
With so many places to grab food in Tulum to choose from, you might not even know where to start looking. Tulum is literally a foodie's dream come true. There are so many great options, especially if you're vegan and gluten-free. This guide will help you find the absolute best places to eat in Tulum, from instagramable cafés to the best streetfood, here's what you need to know:
The Best Vegan Places
I was so pleased with the variety of vegan and gluten-free restaurants in Tulum. There are many cute cafes and restaurants around every corner and I have had so many delicious meals while I was there. Here are some of my absolute favourites:
The Best Tacos
Can you guys believe I had my first ever tacos in Tulum? Honestly how did I go through life without trying real tacos before that? I'm glad that I got to experience authentic tacos before I tried some westernised version of it that would've been nowhere near as good though. Here are some top places:
Sian Ka'an Tour
The Maldives of Mexico – When you're in Tulum, you have to book a Sian Ka'an tour and explore this incredible biosphere. It is the largest protected natural reserve in the Caribbean and covers over 650,000 hectares. We got to explore the wildlife of this remote area on a marine safari. It's almost guaranteed to see sea turtles and dolphins during your boat tour. We were so lucky and even got to see manatees and a crocodile. The tour also included snorkeling on the second largest reef in the world. This was the first time I went snorkeling and it was such a beautiful experience. I was completely blown away by how clear, warm and turquoise the water was near Punta Allen, a small fishing village only 2 hours south of Tulum.

Have I convinced you to add this place to your bucket list? You can book your tour here. The guides were super friendly and the group we went with made this experience so special.
Azulik Uh May
Another must-see when you're in Tulum is the stunning contemporary art museum Azulik Uh May. This place is one of the most stunning architectural masterpieces I have ever seen. No cameras can capture how incredible this place is and feels. It's located about 30 minutes outside of Tulum, in a small Mayan village called Francisco Uh May. Even the drive through the jungle is an experience for itself. Would you visit this place?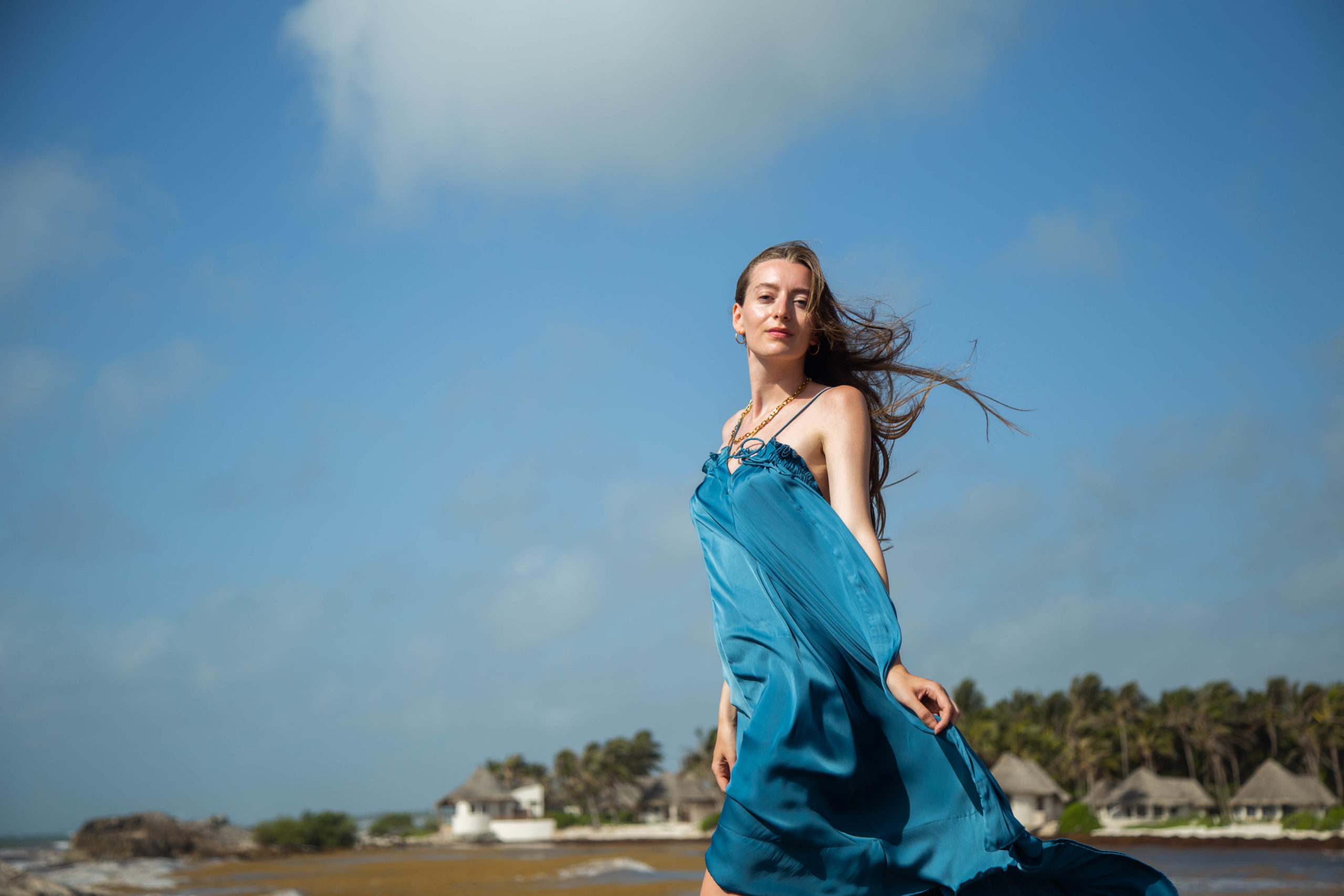 Laguna de Kaan Luum And Cenotes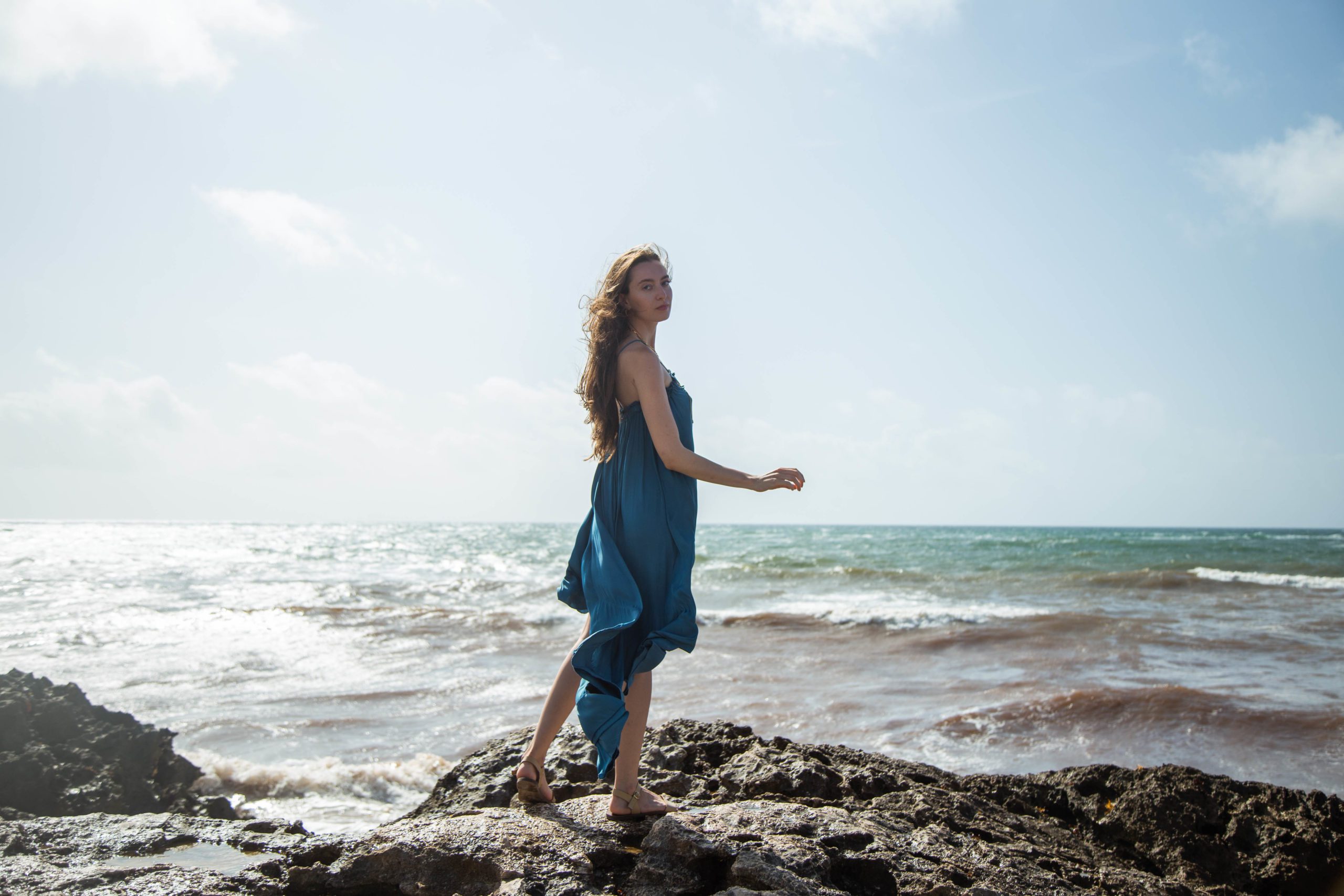 No trip to Tulum is complete without the cenotes. There are thousands of cenotes dotted around the Yucatan Peninsula and Tulum is home to some of its most popular and unique. The water in the cenotes tends to be cool as the water comes from underground so they are great for a refreshing swim to cool off from the hot Mexican sunshine. Here are some of the most popular ones: Gran Cenote, Cenote Dos Ojos, Cenote Carwash, Cenote Calavera & Cenote Cristal.
Aside from the cenotes I also highly recommend paying Laguna de Kaan Luum a visit. The lagoon is just 15 minutes southwest from downtown Tulum and such an incredible place to swim in warm turquoise water. It's not as touristy as some other locations and feels like your discovering some real nature. It's a true hidden gem mainly visited by locals.
Chichen Itza And Tulum Ruins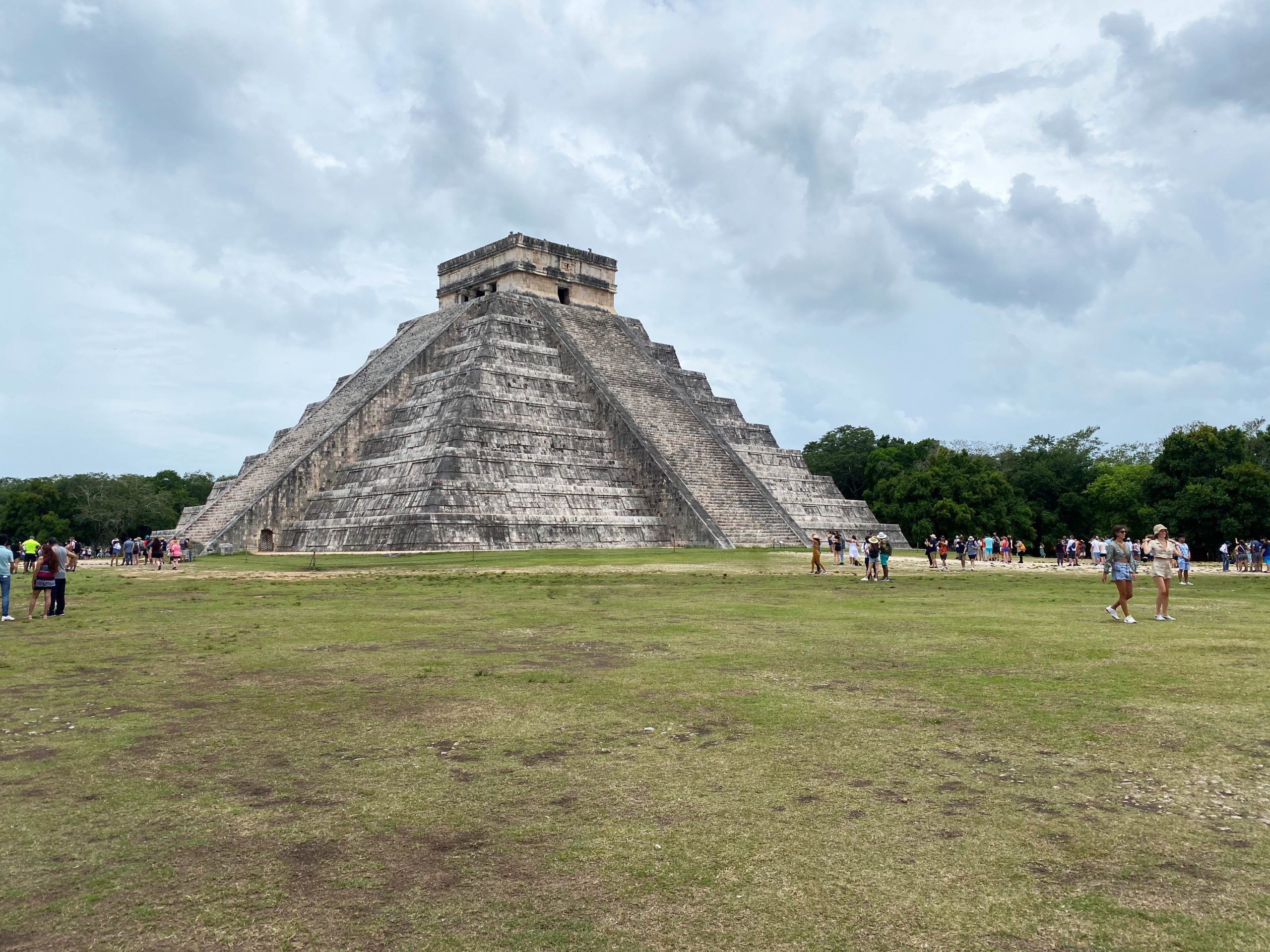 The Tulum ruins are located in the heart of the Riviera Maya on the Caribbean Sea. It's only a 20 minute bike ride from downtown Tulum and definitely worth a visit. Even more impressive were the Chichén Itzá Mayan ruins, also known as one of the 7 wonders of the world. It's a two hour drive to Chichén Itzá but you could also book a tour. We decided to explore the place on our own and it was so amazing to find out more about the history.
If you are planning on visiting Chichén Itzá Mayan ruins and have time to explore the area a little I also highly recommend checking out a small town nearby called Valladolid. I instantly fell in love with the streets of this town and its colourful houses. You can start exploring downtown at the central plaza where you will find the stunning St. Servacio Church. A great place to grab some food is La Casona de Valladolid. They offer a delicious buffet and I loved the view of the stunning backyard.
Tulum Beach Photoshoot
There are also so many cool experiences you can book on Airbnb and I decided to book a photo session with Clem & Angie. Clem is an amazing photographer and I love the pictures I got from this shoot. He took me to some of the best Instagram spots at Tulum beach to capture the beautiful turquoise blue of the sea and we visited the most popular spots that Tulum has to offer.
Have you guys ever been to Tulum? I'd love to hear your experiences in the comments.