I can't believe I'm reviewing the last LookFantatic Beauty Box of the year. I swear 2020 has gone by so fast. We are coming to the last month of the year and it doesn't even feel like it. However, the December Beauty Box celebrates the Christmas season with six absolutely incredible products to make the holidays even more special.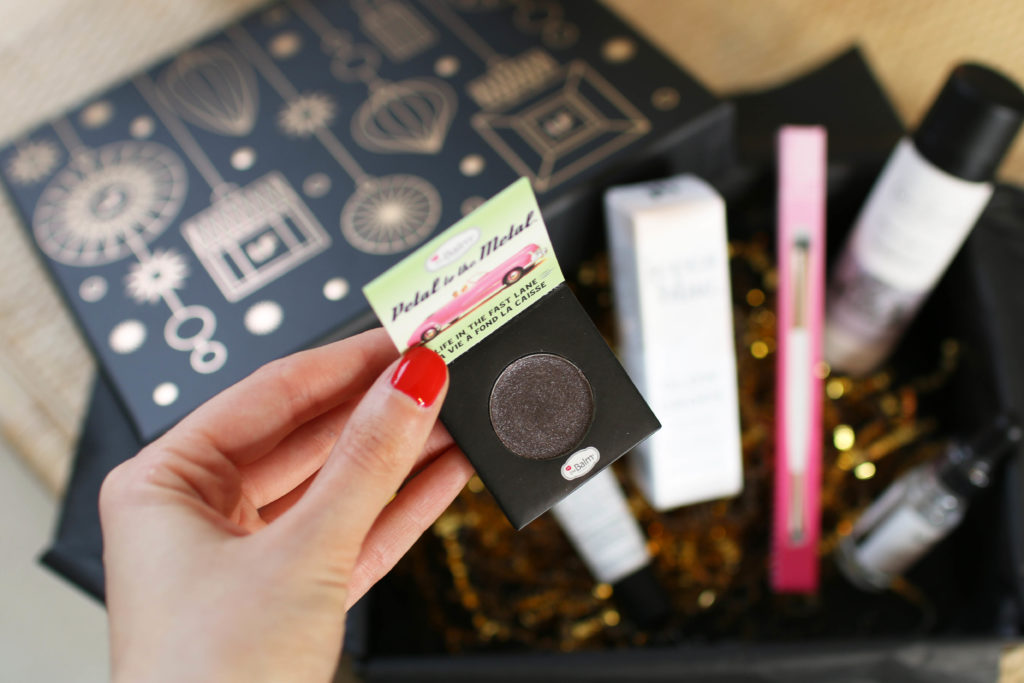 Let's start with haircare shall we? The first product is the Percy & Reed Hairspray, which is just what you need to help your hairstyles last throughout the night on Christmas Eve. The texture is ultra-fine and provides a flexible but firm hold. Next up is the Brushworks Double-Ended Brush. I have tried their brushes before and I love how soft the bristles are. These brushes blend eyeshadow like a dream and I will definitely use this for my makeup this Christmas. Speaking of eyeshadow, you'll also find a gorgeous TheBalm Petal To The Metal Eyeshadow inside the box. These shadows are extremely creamy, buildable and very easy to blend. Have you tried them yet? To give you makeup that really beautiful glow this Christmas, they have also includes the Jecca Blac Champagne Glow Drops. This product adds some much-needed sparkle this festive season. Just apply a small amount of product all over your skin before makeup and get ready to glow!
Last but not least, we have two skincare items. The first being the Medik8 Hyd8 Serum. I have talked about this product in my recent Evening Routine Video and I've been using it everyday for a couple of months now. It feels extremely hydrating and I can definitely see an improvement in my skin. The last product is the Avant Pro Radiance Brightening Eye Final Touch. This eye cream is supposed to fight signs of ageing, infused with Hyaluronic Acid and Sea Water to deliver long-lasting moisture. I can't wait to give this product a try because I adore Avant as a brand. Have you received your December Box yet?
Shop The December Beauty Box