(Werbung) I received the Mild Creamy Peel from Biotherm in PR a couple of weeks ago and a lot of you on my Instagram requested a more in depth review once I've tested it thoroughly. So today I want to share my thoughts on this product. I have mentioned their Life Plankton products a couple of times on my blog already and so far, I have really liked everything I have tried from this range. Spoiler alert: Their Mild Creamy Peel is no exception. Read on to find out more.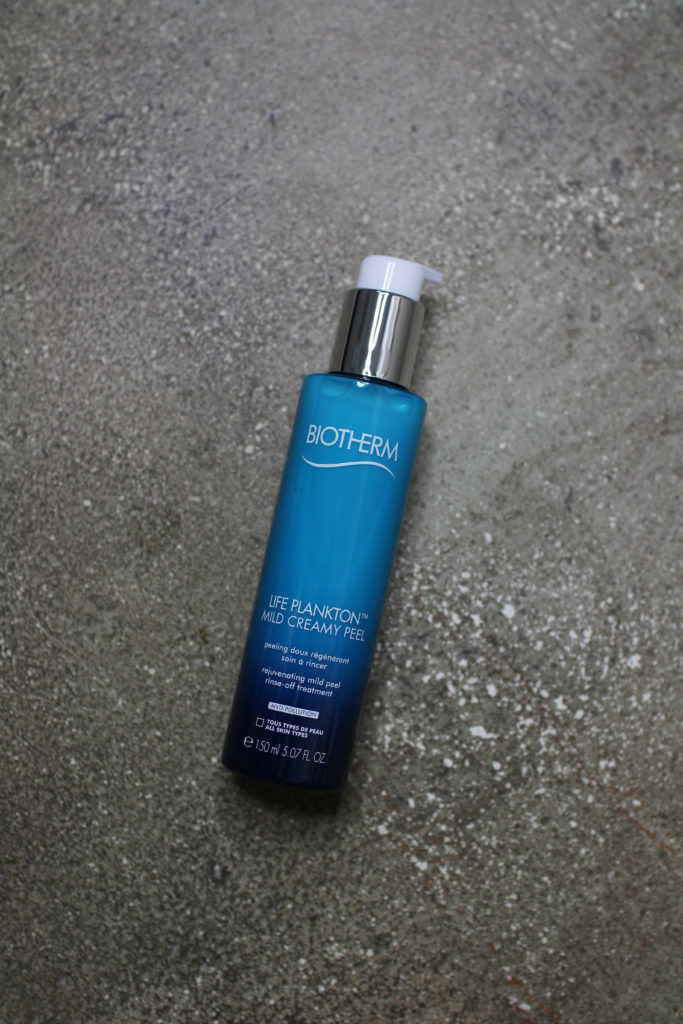 how to use
The Mild Creamy Peel has a unique anti-pollution formula and it's powered with natural bioscience actives with proven results even on sensitive skin. The bottle is literally filled to the brim with amazing ingredients such as Life Plankton™, a pure thermal plankton extract that contains 35 nutrients, proteins, vitamins, amino acids, glucids, lipids and trace elements that help revive the skin's vital function. It is also free from parabens and fragrance allergens. I have never used a product like this one before: It feels as gentle as a cream but still exfoliates like a peel. The gum peel technology, composed of polymers and surfactants that behave like a magnet, gently lifts away dead skin cells while absorbing even the tiniest of pollution particles.

I usually apply two pumps to cleansed skin, avoiding the eye area. And then massage into the skin using circular movements for a minute or so. For best results, I like to use it two times a week, preferably in the evenings. I find that my skin feels perfectly prepared for the next skincare steps in my routine and serums absorb much quicker. My pores look refined and I absolutely love the idea that this peel manages to remove pollution particles as I live in the city.
Have you guys tried this peel already? I would love to hear your thoughts in the comments.
Shop The Mild Creamy Peel