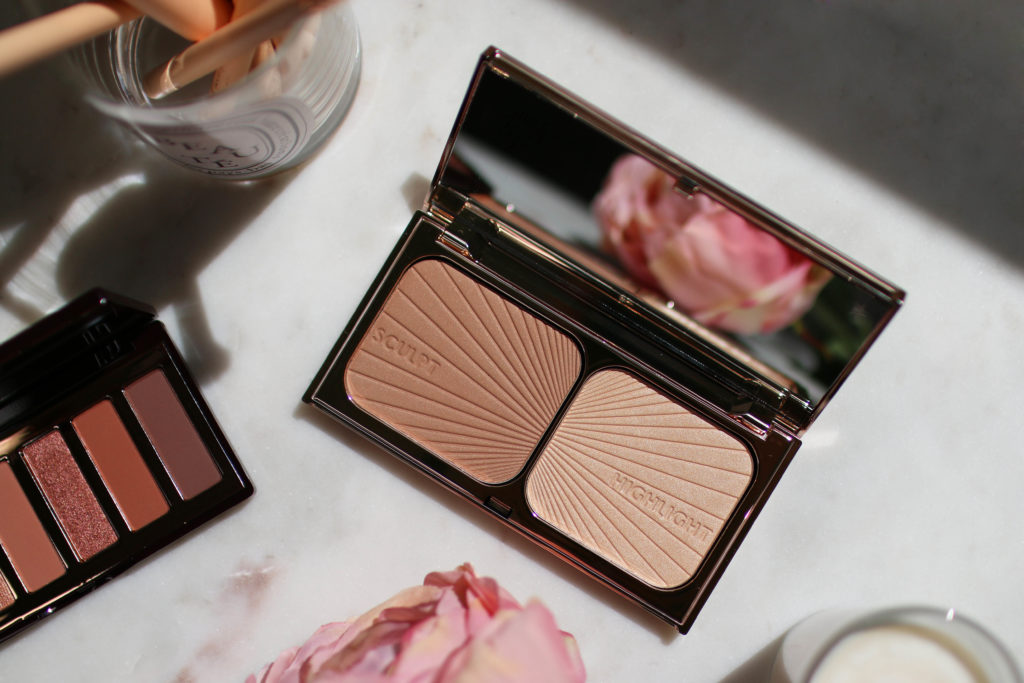 If I could only purchase products from one makeup brand for the rest of my life, it would be Charlotte Tilbury. I might as well start this post by patting myself on the back for finally biting the bullet and ordering some of her best selling products to eventually try and test them myself. These were seriously the best purchasing decisions I have made in a very long time. And today I want to give you my review and thoughts on the popular Charlotte Tilbury Filmstar Bronze and Glow and why it's so much worth the hype.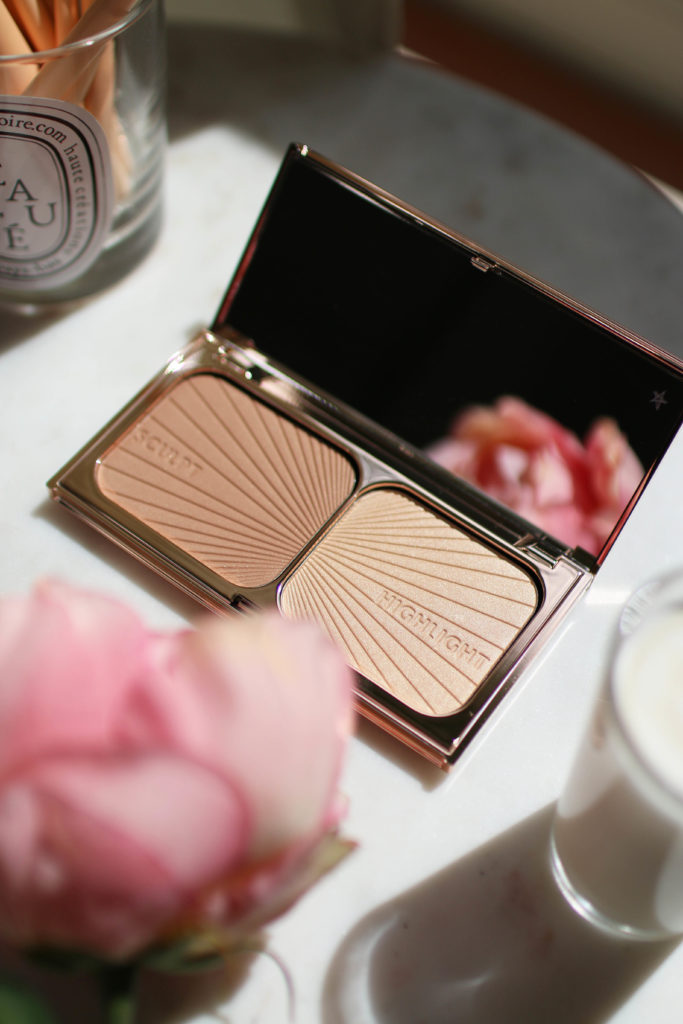 bronze and highlight
Just like any of Charlotte Tilbury's products, her Filmstar Bronze and Glow comes in a luxurious rose gold compact. Inside the compact, you'll find a warm bronze contour shade with a soft satiny shimmer. The powder is beautifully pigmented and gives me just the perfect cheek contour for my skin tone. I'm definitely a minimalist when it comes to makeup in general, which is why I adore the natural look it gives me. However I do love a good bronzer to sculpt my face while adding a beautiful warmth to my rather fair complexion. I also appreciate that this contour doesn't only look good in pictures but also looks quite natural and not too sharp in real life. I'd say the Filmstar Bronze and Glow is definitely fool-proof and very easy to apply. The bronzer side also has just the right colour for me so it doesn't make my skin look too orangey. The highlight side is a stunning pale champagne colour with golden undertones. Just like the bronzer, this highlight is incredibly pigmented and only a sweep of the brush will transfer a natural glow to your cheek bones, so definitely apply with a light hand. To me this is the perfect everyday highlight as it's not too frosty nor does it emphasize pores which is a huge plus!
The two shades together are stunning and I can say that I have found my perfect contouring duo. I love the soft silky texture of the powders and that I can use it as both, a contour as well as a bronzer. I find that brushes pick up just the right amount of product so you don't have to swirl the brush in the pan a lot. It blends very smoothly on the face and layers nicely. Have you tried this Filmstar compact or anything else from Charlotte Tilbury? What were your thoughts?

Shop The Charlotte Tilbury Filmstar Bronze and Glow