let's talk accessories
It's funny because all my life until recently, I barely ever wore jewellery. Only the occasional necklace and a pair of earrings that I haven't changed in years and years. That has definitely changed: I really enjoy wearing jewellery and accessories on a daily basis now and I rarely leave the house without wearing at least my earrings. I've built up a small but treasurable collection so I thought I would round a few of my favourite pieces and share two of the best online shops for jewellery, in my opinion.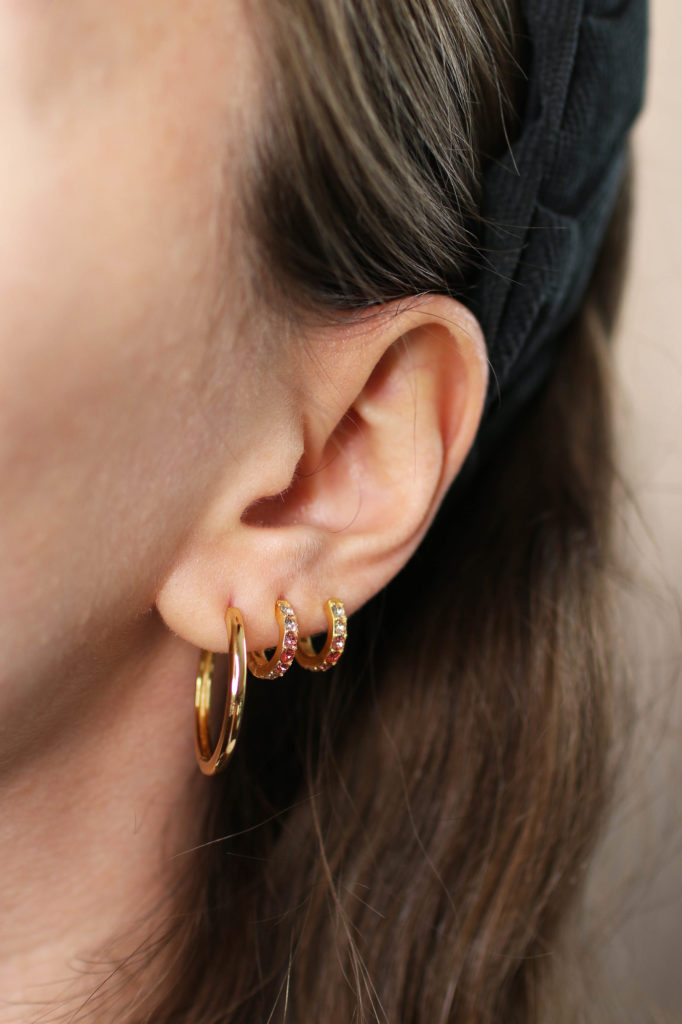 safira
One of my favourite online shops for jewellery is Safira. I may be a bit biased because I have worked with them a lot in the past so I got to try out many different pieces, but I totally adore every single piece that I got. The quality is just amazing and I think they are very reasonably prized. One of my latest additions to my jewellery box are those adorable Gold Plated Pink Ombre Huggie Hoops. The crystals add such an interesting touch and they really are a true eye catcher, especially now for Spring.
fafe collection
Another online shop that I have discovered fairly recently is from a fellow blogger Franzi called Fafe Collection. It's THE place if you like minimal but interesting designs. Every time I go on there, I find so many cute pieced that I add to my wishlist. I love these Basic Gold Hoops, they are so delicate and feminine and great for everyday wear. I also got this Glitter Earcuff which is definitely one of my favourite finds and this cute Braided Headband. I can't wait to place another order on her website soon.
What are your favourite shops to buy jewellery?
Shop The Post