If you've been following my blog for a while, then you will already know how much I adore Biotherm as a brand. Last year for Christmas, I received this beautiful gift filled to the brim with amazing skin and body care products for my next pamper evening. Today I want to share which products I got and why I love them so much. Read on to find out more!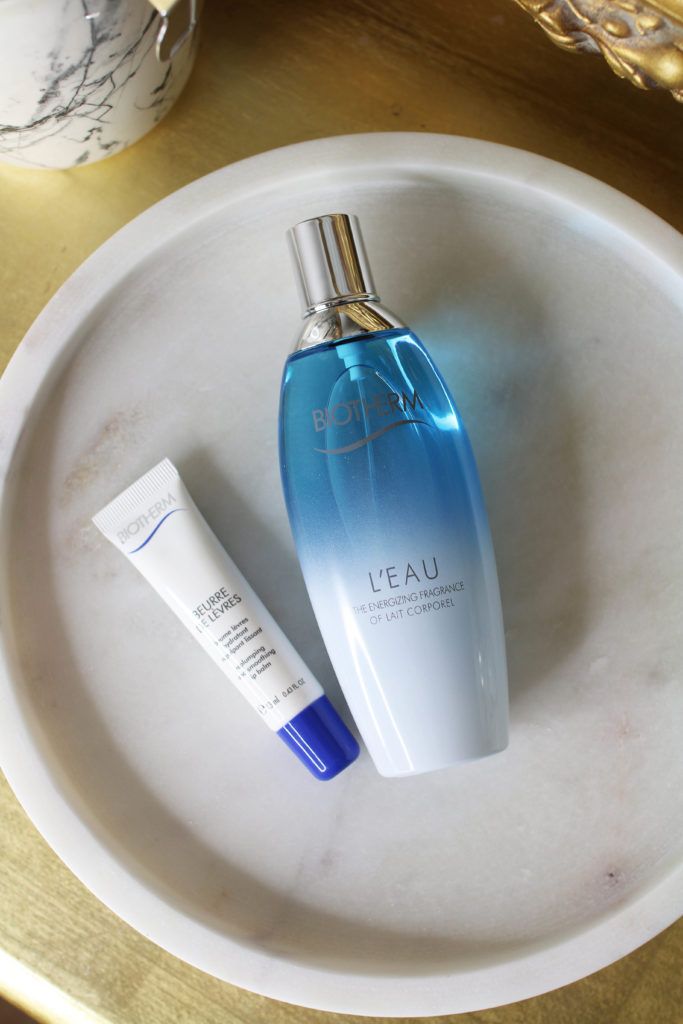 beurre de levres
This hydrating and smoothing lip balm has a soft butter-like texture which nourishes and hydrates the lips, leaving them plumped with moisture. The formula contains 5 naturally derived vegetable oils and acacia sugar. Once applied, it leaves a matte finish, which makes this balm perfect to use under lipstick. I always get extremely dry lips during Winter due to the dry heating air inside. It really helped to soothe my dry lips and I use this multiple times a day. This balm also has a light fragrance including extracts of peach, lemon and rose, which I adore.

life plankton
What's a pamper evening without a good face mask? The Life Plankton Face Mask is a hydrogel mask, which makes your skin luminous, smoother and bouncier. You can use it twice a week, massaging the gel onto your cleansed skin with fingertips. Spread a thin layer from the center of your face outwards. My skin always feels incredibly soft and hydrated afterwards and also visibly brightened and dewy.
l'eau fragrance
I just adore the Biotherm fragrances. L'eau Of Lait Corporel is a zesty scent where the sparkling essential oils of orange, tangerine and bergamot fuse with the smooth accords of freesia and notes of cedar wood. It smells incredibly refreshing. I also love using this as a room spray or generously over my body.
Have you tried any of these products before?
Shop My Favourites