Sunday Stroll
Sundays are for friends and eating your body weight in cake am I right? Today was the first sunny day in a long time so my best friend and I decided to go on a little Sunday stroll through the city and check out a gluten-free bakery in Stuttgart that I hadn't been to before. And let me tell you, the cakes we had were absolutely amazing – I already can't wait to go back!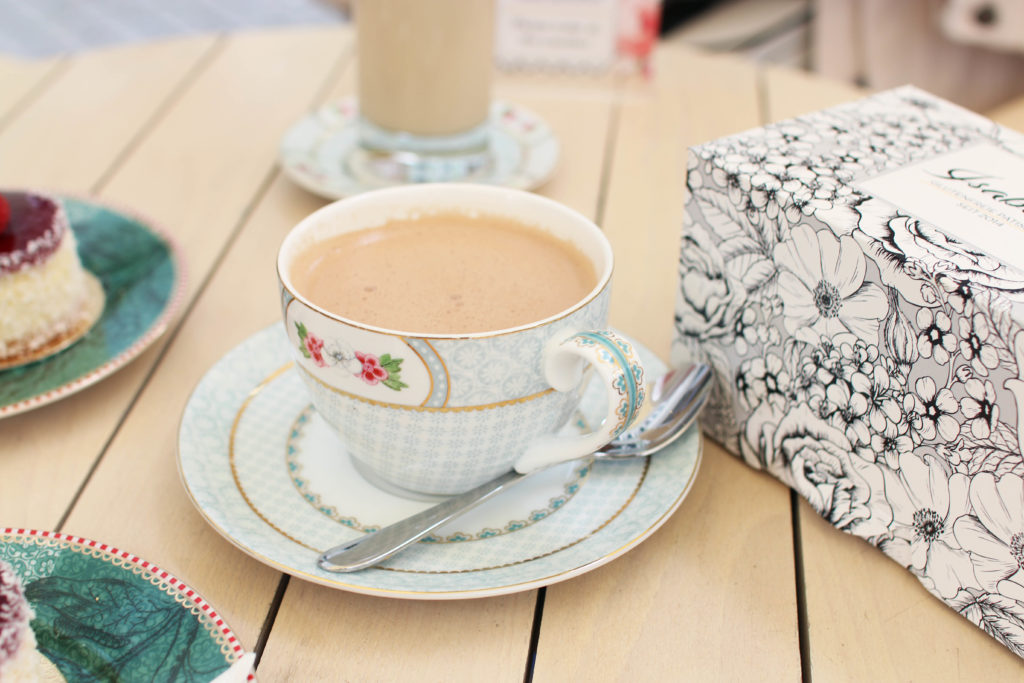 For any of you guys wondering – I've linked all the pieces I'm wearing in this post below. Recently I've been obsessed with wearing oversized blazers. I think everyone should have a classic blazer in their wardrobe no matter what the season or occasion. I got mine from the Zara sale for only 20€ but I've linked a similar one from H&M below.

Like I said, there's this amazing gluten-free bakery in Stuttgart called Isabella. They offer a variety of vegan, dairy free and gluten free sweets, and also savories. I loved the service we got and the staff behind the desk were incredibly friendly. We both had a raspberry cheese cake along with a hot chocolate and chai latte. The cake was brilliant! This place is definitely worth a visit, especially if you crave pastries and suffer from allergies like I do. Such a gem!
What do you guys like to do on Sundays?
Shop My Outfit