Too Faced deliveries are always very exciting for me. A few weeks ago, I received a package filled to the brim with their new Lip Injection Extreme lip plumper. In all honestly, I have never tried a lip plumping product before because I always thought it was weird to apply a product that will physically change the way your lips look. However, this time I was intrigued and after doing a little bit of research, I decided to give them a try. Read on to find out everything about the new lip plumpers.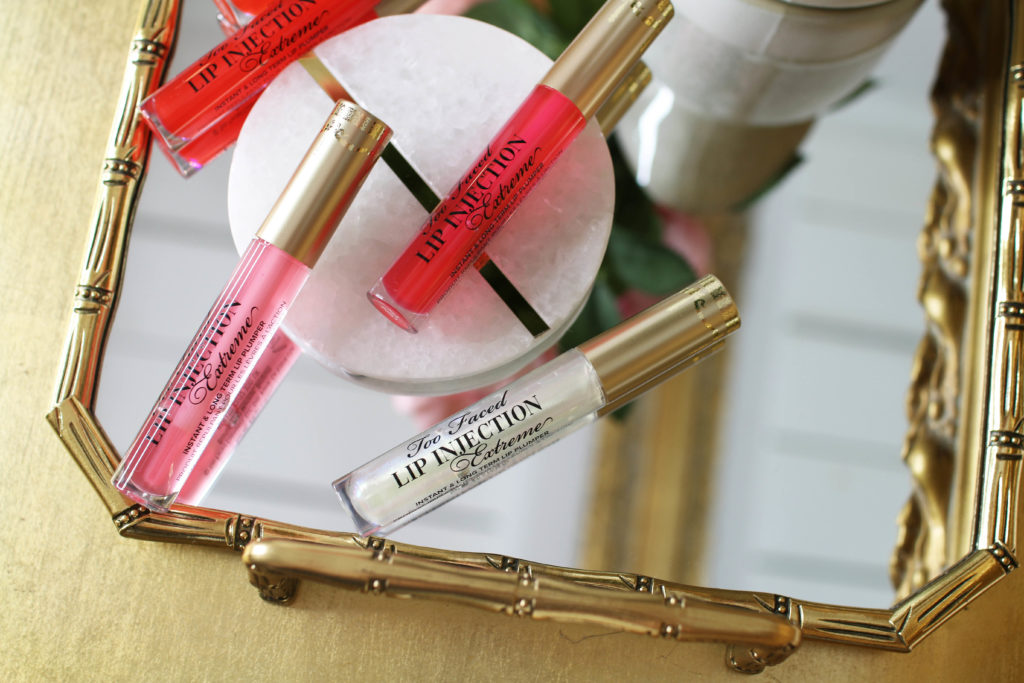 lip injection extreme plumper
The new lip injection extreme offer immediate and long-term results. They intensify the plumping benefits of the iconic original Too Faced glosses and are suitable for both day and night use which makes them very versatile.
This serum-style gloss is inspired by medically proven blood vessel dilating technology, delivering fuller lips from the first use, increasing over time. The formula is enhanced with light-reflecting shine and moisturising natural oils such as avocado and jojoba, which makes them very nourishing. Just like any Too Faced product, these glosses are vegan-friendly and cruelty free.
When I first applied this gloss, I experienced a slight tingling sensation and I find that it makes my lips look bigger and brighter. I like that you can use it on top of lip liner, lipstick or on bare lips. I think it's fun to use a product like this one on a night out but I probably wouldn't use it on an every day basis. I also like that they offer 5 different shades, all of which are extremely beautiful and wearable. My favourite shades being The Original, Strawberry Kiss and Bubblegum Yum.

Do you like using lip plumpers? I'd love to hear your thoughts in the comments.
Shop The Lip Plumpers