full brow cosmetics
I always love discovering new beauty brands and products. Today I want to share my thoughts on a brand that I recently got to try out. Full Brow Cosmetics is an Indie Australian makeup brand with the goal to take your brow game to the next level. They care about creating super simple, quality brow products that are cruelty free and only use good ingredients. They also have vegan-friendly options with a wide range of colours to find the perfect shade for you. I also absolutely love the bright and colourful packaging. Now, read on to find out everything about these products.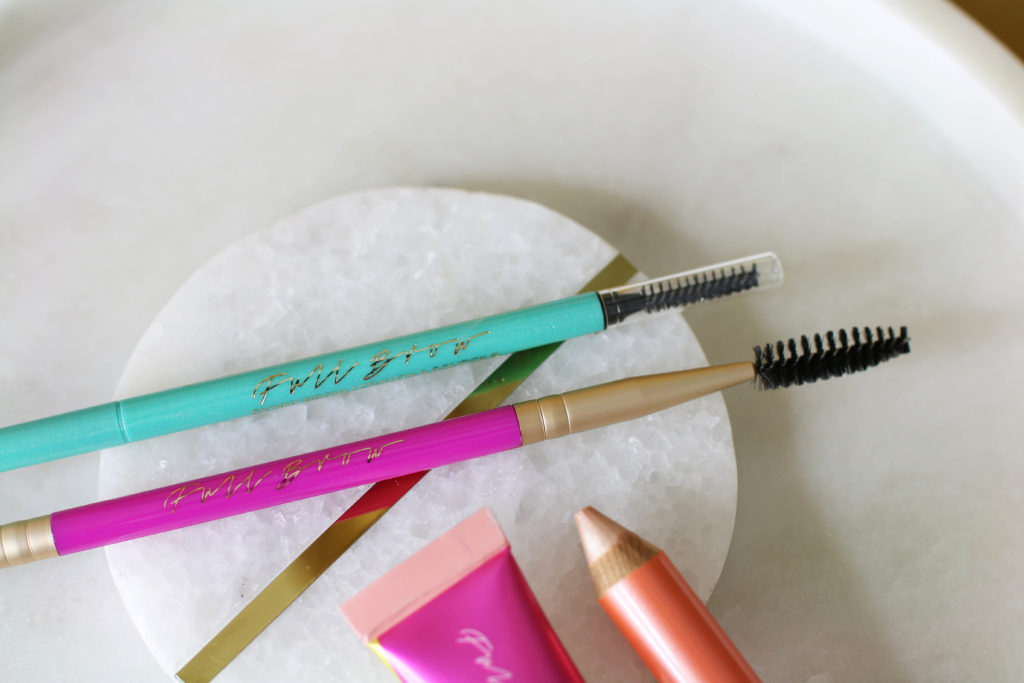 The Brow Fibre Mascara is perfect for those, who are looking for a very natural looking, yet bushy brow look. I love this for everyday because it's so easy and quick to use. You literally only need a few seconds to apply and et voilà, you have a perfect brow. The Brow Fibre is described as a 3-in-one product, covering the hairs with pigment, sculpting the brows and locking them in place and fill in little gaps with hair-like micro fibres. I have the colour Dark and it works perfect for my brows, it's also available in Light.
If you're looking to get your glow on, you've come to the right product. This beautiful Highlighting Stick is the perfect product to finish off your brow look with some contrast. I always sweep this across the brow bone to give my brows that final finishing touch. These brow-specific highlighters not only help lift and illuminate your arches, but they can also be applied to your eye area for a bigger and more awake effect. It's also very blendable.
Skinny Brow is just like the name suggests, a very precise brow pencil, perfect to add definition to your powder look or to use on its own. The firm spoolie is designed to grip onto brow hairs and create a brushed-out look so you can fill in any sparse patches. The retractable tip makes ultra-detailed brows so easy, containing Vitamin E and C to nourish. I have the shade Taupe but it's also available in Natural Brown and Dark. This one is for anyone who loves a detailed brow look.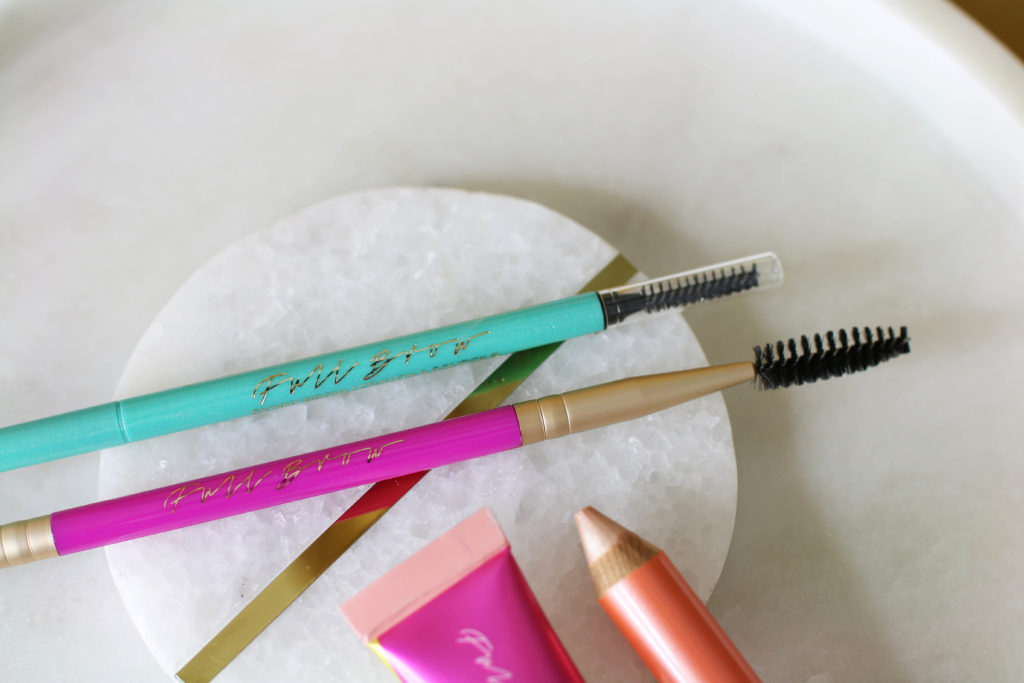 The Brow Smudge is dual-ended with a brush end for grooming and a sponge end to pick up the pigment. Simply pump and apply! This is so fast to apply and easy to pop in your bag when you're on the go or traveling. It is highly pigmented and has a unique cream to powder formula enhanced with vitamin E.
This is my favourite product! The Brighten-Up Eye Cream has a light and fluffy consistency and blurring effect, it's perfect for wearing as a base under makeup. Formulated ingredients like rosemary extract and other powerful antioxidants to help repair, protect and lift the delicate skin around the eyes.