It's official: we're a nation obsessed with all things crystals. Well, at least I am. Some experts claim that crystals can help encourage us to ditch bad habits and even attract a better fortune, but while many of us keep crystals at home for decoration purposes, some are finding ways of incorporating them into their skincare routines. Rosental Organics is an organic skincare brand, focusing on products that will help you glow in a completely natural way. Their products activate the self-healing powers of the body and let the skin heal. All ingredients are 100% natural and clean your face with the active ingredients of nature.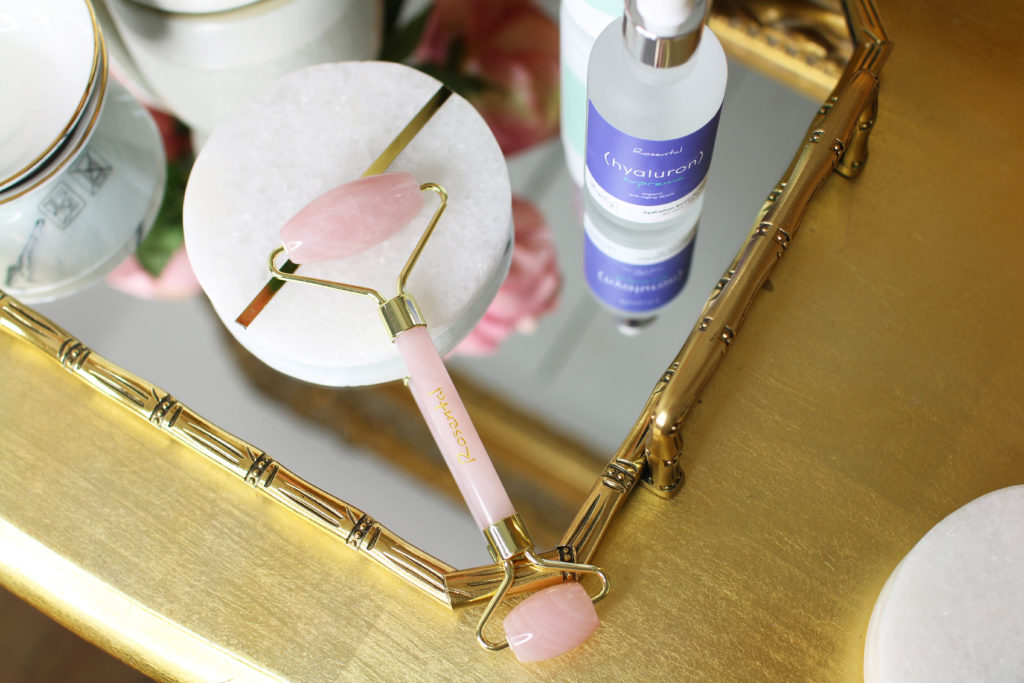 stress relief for the skin
Rose quartz is considered the healing stone of self-love & harmony. This is why the Rose Queen Beauty Roller consists of 100% naturally degraded rose quartz for a full unfolding of its protective and healing effect. It is supposed to soothe the skin and makes it glow immediately. The benefits of using a beauty roller are numerous. Not only does it help to tighten and tone the facial muscles, it also improves the absorption of product from your topical skincare regimen while also promoting lymphatic drainage and addressing wrinkles and puffiness. The energy stone transmits positive vibrations when in contact with the skin. It relieves tension and stress in the body and tightens with regular use.

This product definitely lives up to its name. The Jade-Infused Clean AF Cleansing Foam cleanses the skin ultra-gently and thoroughly. Its natural ingredient complex with cucumber and rose extract nourishes and revitalizes the skin while its anti-ageing properties nourishes and firms. It also has a balancing and harmonising effect. This cleanser is suitable for all skin types and optimally prepares the skin for the next step: applying your favourite serum or moisturiser.

The Hyaluron Extreme is a 100% natural hyaluron serum for perfectly hydrated & firmer skin. I have introduced hyaluronic acid into my skincare routine a couple of years ago and I couldn't live without it anymore. The balanced molecular structure of hyaluronic acid fills the skin's moisture depots and regenerates the skin. I apply a few drops of the serum to cleansed skin, neck and décolleté in the evening before any heavier cream or moisturiser.

"We want you and your skin to glow in a natural way."
The lovely team at Rosental Organics are offering my followers a 25% discount code for their website if you're interested to try out their products yourself. Just use the code anaceline25 at checkout www.rosental.de.
Have you guys tried a beauty roller before? What are your experiences?
Get Your Glow On