l'eau tres charmante
Mademoiselle is back and more playful than ever. Last year, I have introduced you to a beautiful fragrance from Mademoiselle Azzaro and I have great news: A new scent has just launched at the end of January. Behind this new Mademoiselle Azzaro creation hides a mischievous Paris, leading us to discover the hidden gems of the city. A hidden gem, just like the new scent L'Eau Trés Charmante. Read on to find out more about this beautiful new perfume and why I love it so much.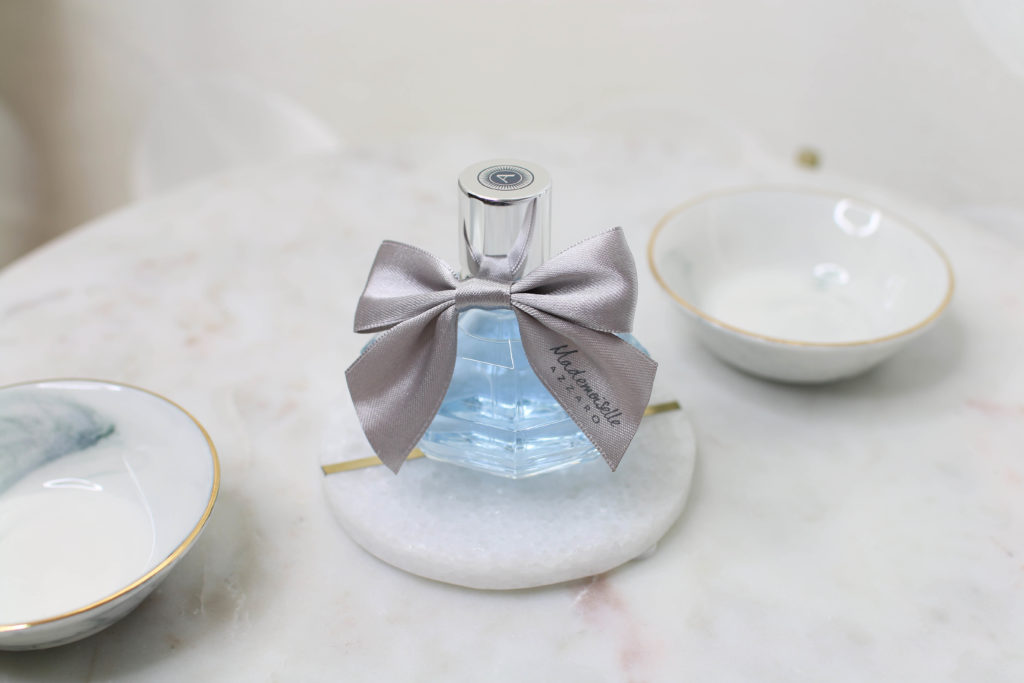 L'Eau Trés Charmante is a fruity and floral perfume. It celebrates the playful feminity of a young, mischievous women living in Paris. Her playground? The rooftops, terraces and parks of the city. The scent feels really joyful and I absolutely adore the fruity notes of black currant, grapes and pear while notes of peony give the scent its floral touch. This fragrance is very fresh and a lovely daytime scent. The bottle itself looks very sleek and pretty on the dressing table. Blue is actually my favourite colour, which is why I love the look of this fragrance even more. The liquid is as blue as the skies of Paris on a beautiful sunny day.
Will you pick up a bottle of L'Eau Trés Charmante?